Book Title:

USQ Library Stories of 2020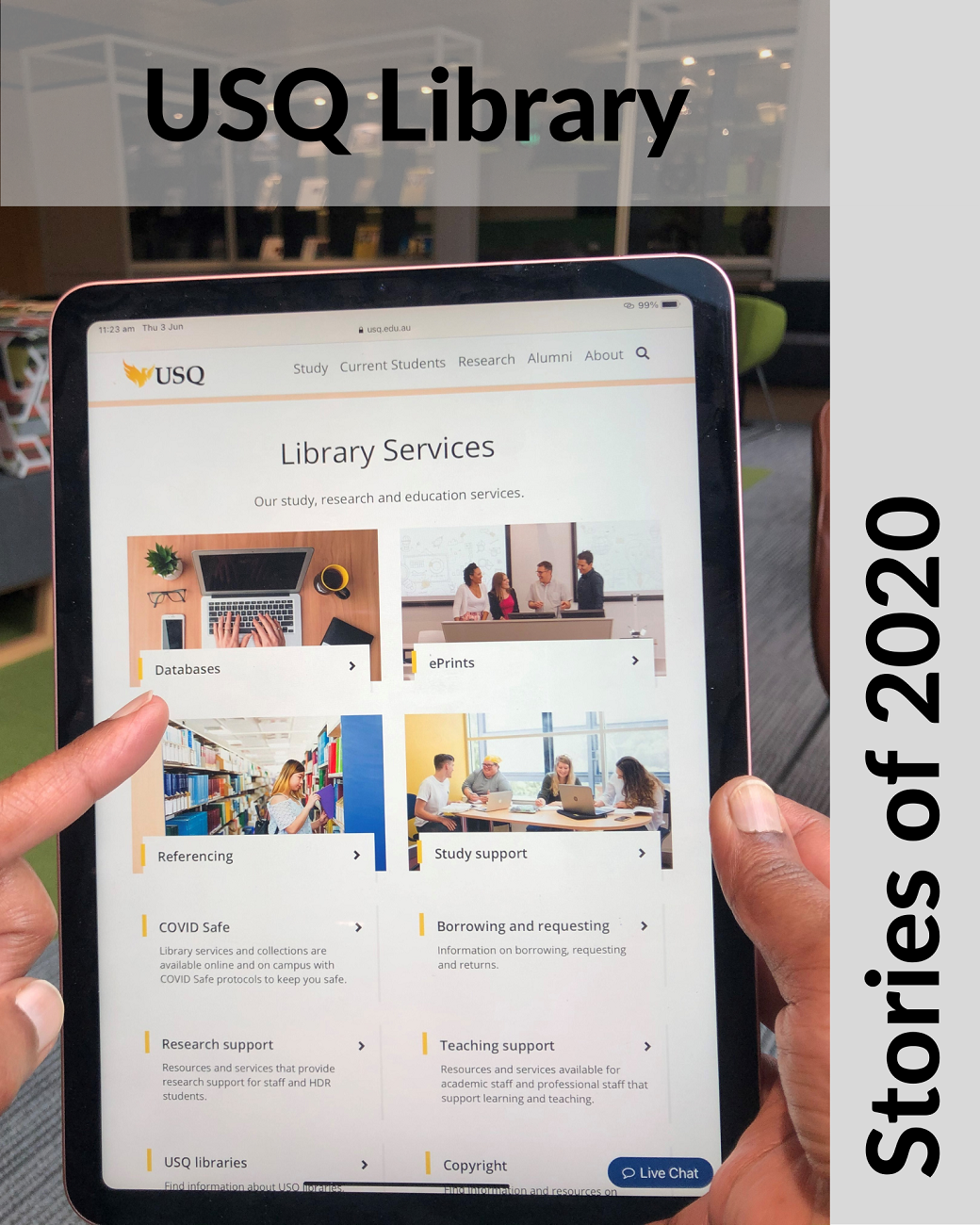 License:
Creative Commons Attribution NonCommercial
Book Information
Book Description
This publication gives an account of University of Southern Queensland (USQ) Library's services, activities and associated impacts during 2020. Library staff share their stories of achievements and milestones, our challenges, and experiences in contributing to the outcomes of the University's strategic goals. These narratives also demonstrate the knowledge and information infrastructures by which we enable student achievement and success, and research excellence.
License
USQ Library Stories of 2020 by University of Southern Queensland is licensed under a Creative Commons Attribution-NonCommercial 4.0 International License, except where otherwise noted.
Subject
Library and information services