Book Title:

Trauma Informed Education

Subtitle: Interdisciplinary Insights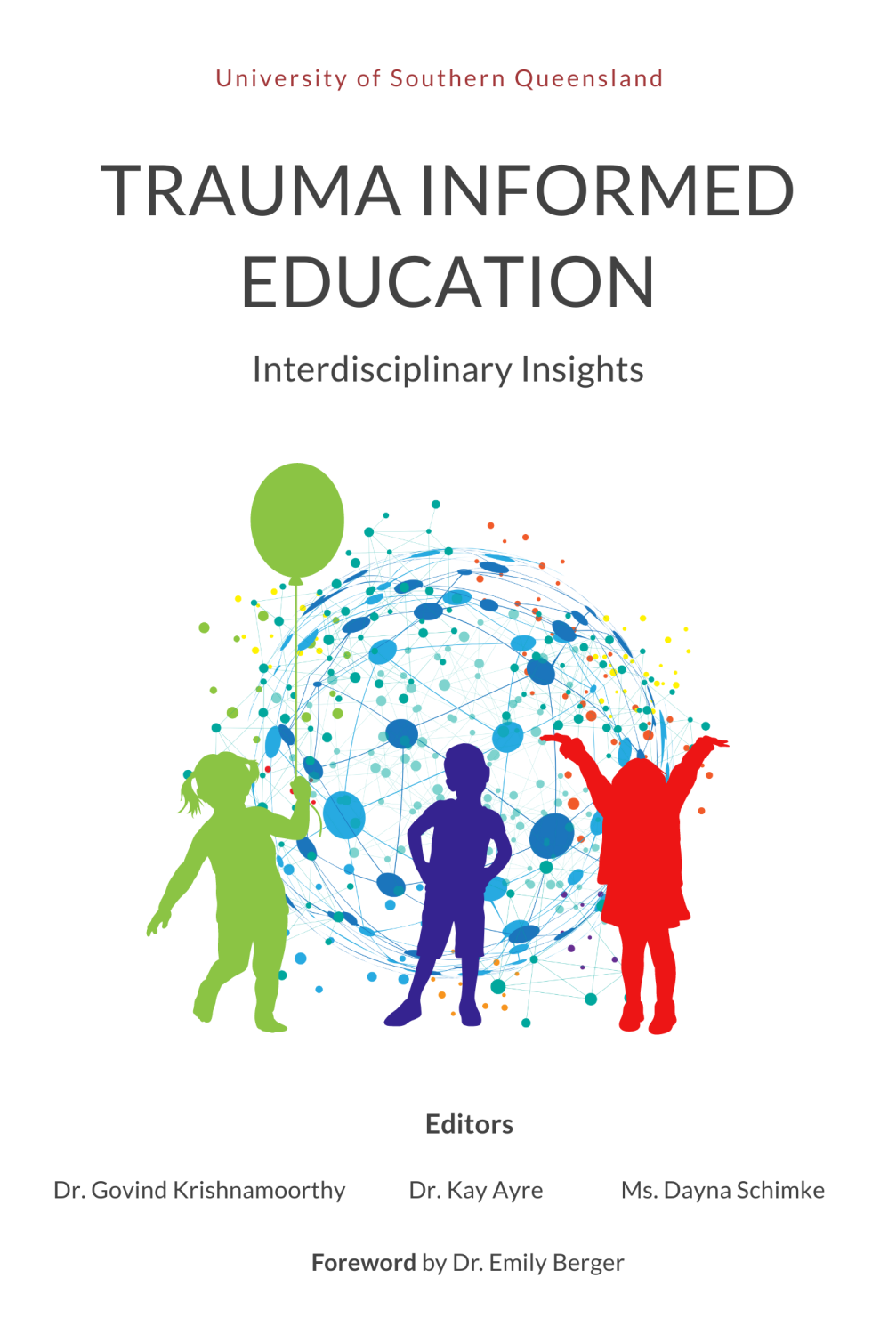 Book Description: The authors of 'Trauma Informed Behavior Support', Dr Kay Ayre and Dr Govind Krishnamoorthy, speak with interdisciplinary experts from education and mental health about trauma informed education and practical strategies to support students.
License:
Creative Commons Attribution NonCommercial ShareAlike
Book Information
Book Description
As an educator, have you ever wondered about students, "Why can't she just control her behaviour?" or "Why did he do that?" The demands of the classroom, and the scrutiny of teachers, often leave little time for teachers to consider the complex needs of children experiencing traumatic stress. Drawing on their lived experience and professional expertise, the conversations with trauma-informed education experts in this unique book offer educators an opportunity to develop a deeper understanding of the needs of students and strategies for responding with compassion and empathy. In a time of rapidly emerging scientific discovery, and social and political challenges, this book encourages educational leaders to question the fundamental assumptions of dominant pedagogical practices and sets the foundations for innovation in education.
License
Trauma Informed Education by University of Southern Queenland is licensed under a Creative Commons Attribution-NonCommercial-ShareAlike 4.0 International License, except where otherwise noted.